Online 3D Printing Service
At RP Group, you can make complex products that were previously impossible to make using traditional manufacturing.
RP Group lets you choose from advanced 3D printing materials and technology. We also provide feedback for 3D print files from the sketch to the finished product.
‍Available now direct from the USA!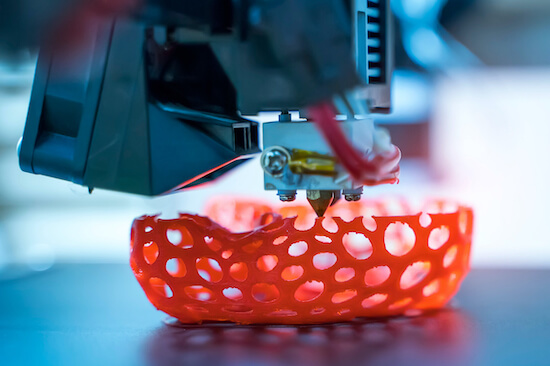 ISO 9001: 2015
IATF 2016:16949
3D printing processes and materials
Selective Laser Sintering [SLS]
High level of accuracy, relatively cheap raw material, and high temperature resistance make it perfect for a wide range of structural engineering applications.

Materials available: Nylon PA12, Nylon PA12 with glass beads
HP Multi Jet Fusion [MJF]
Multi Jet Fusion can produce functional nylon prototypes and end-use production parts in as little as one day.

Materials available: Nylon PA12, Nylon PA12 with glass beads and polypropylene (PP)
Stereolithography (SLA) creates parts in a layer-by-layer fashion by using photochemical processes whereby light causes chemical monomers to link together to form polymers.
Materials available: ABS natural and ABS clear stimulants.
In binder jetting, a binder is selectively deposited onto the powder bed which bonds these areas together. This forms a solid part one layer at a time.

Materials available: Stainless Steel 17-4PH, Stainless Steel 316L, Steel and Sandstone.
Laser Powder Bed Fusion Metal (LPBF-M)
Selective Laser Melting (SLM) process uses a laser to scan and selectively melt the metal powder particles, bonding them together and building a part layer-by-layer.

Material available: Aluminum.
3D printing technologies create a smooth wax pattern, which is used to create casting molds to produce precious metal parts.

Materials available: Brass, bronze, copper, gold, platinum, silver
Leading-Edge Manufacturing Technology
We use the most advanced manufacturing technology and materials from cutting-edge industry leaders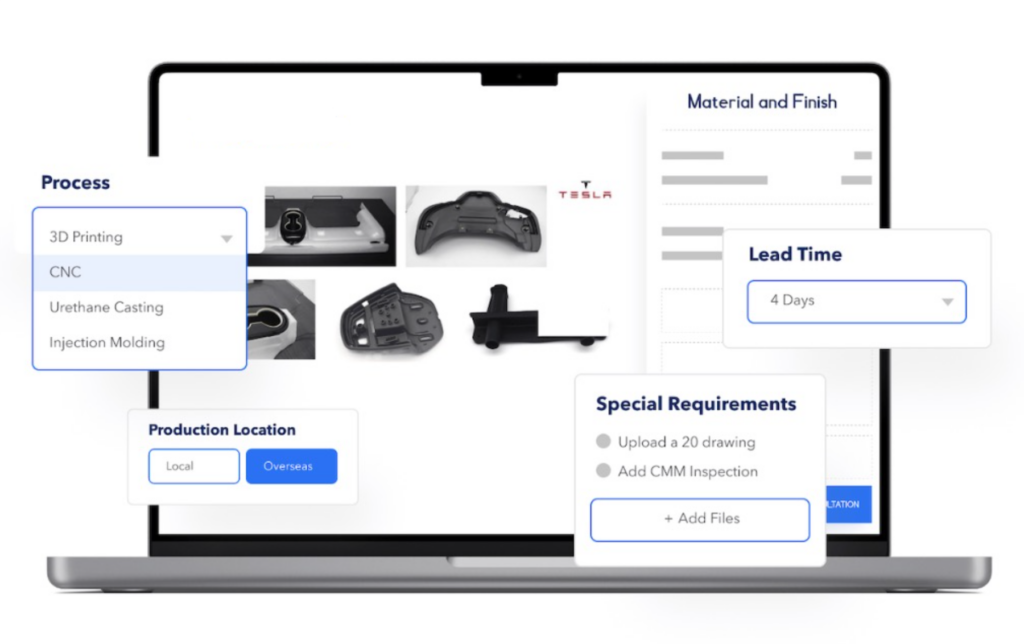 Prototyping is all about speed so provide the ability for customers to upload and get an instant feedback on costs and then place an order with less hassles.
How to get a quote and order
Why RP Group for your 3D printed parts?

Assembly Time
The advantage of 3D printing parts is complex shapes can be created which enables you to combine multiple separate parts together to save on cost and time..

Quick Turnaround
Get a quote and order parts within minutes receive them in a couple of days (sometimes next day!). This enables you to make multiple iterations to your design very fast.

Quality Reports
We the latest cutting edge technology and our highly trained US operators and quality engineers ensure consistent high quality.

Latest Technologies
At RP Group we pride ourselves as being one of the most advanced manufacturer in the world. We use the most reputable brand 3D printing equipment such as BASF, HP, EOS, and ExOne.

Material Selection
We have one of the largest ranges of 3D printing materials in the industry. 75+ materials available and the list is growing! Please reach out to one of our engineers to help you with the material selection process.

More than 3D printing
RP Group is more than a 3D printing or prototyping company. We have more than 10 years of in house experience of launching products into mass production with full EMS assembly capability. We can help you find issues early that will have a big impact on costs and quality.
Top 5 Manufacturing Technologies That Increase Efficiency and Speed